Vacation on the Unterguggenberg Farm
"One should not say time to pass, but time to enjoy!" (Jean Paul)
Familienurlaub am Unterguggenberg-Hof
"Outside you feel as grand and free as the endless nature before your eyes." (Johann Wolfgang von Goethe)
Unterguggenberg Farm
Enjoy nature – feel the freedom
Vacation on the Unterguggenberg Farm
We may call tranquility our foremost trait and cordiality our tradition.
Our farm is tradition steeped.
Its history dates back as far as the year 1299 when the Unterguggenberg Farm is first mentioned on the records.
Since then, it has provided a home to families and friends for more than 700 years.
Originally, most probably established as a log house, the Unterguggenberg Farm is situated in a quiet and sunny area of Taisten, surrounded by ample meadows and forests. The Dolomites seem close enough to touch.
In 1997, Alfred Moser, your host, took over the Unterguggenberg Farm and is now the 8th generation managing the farm. In 1992, when the farm was still managed by Andreas Moser, Alfred's father, the Unterguggenberg Farm was marked as an ancestral estate. This distinction is bestowed upon very few farms as they have to be in the same family's possession for at least 200 years or more.
While our ancestors mainly made their living with agriculture (wheat, potatoes) and animal husbandry,
we also started dairy farming about 30 years ago.
About 20 cows and a few calves live in our stables and supply us with fresh and healthy milk, which is picked up daily by the local Alpine dairy cooperative and is
also enjoyed by our guests.
Young and old are invited to assist or watch the work in the stables and on the farm.
The tourism trend in and around the Puster Valley and the Kronplatz increasingly favors near-nature vacations on a farm. This type of vacation is especially favored by families with children and offers an additional source of income for our farm. Since 1974, the Unterguggenberg Farm offers vacation apartments to our guests.
Aside from
cows
and
calves
, there are also
chickens
,
cats
, and
rabbits
calling the Unterguggenberg Farm their home. Old and young are always welcome to
visit the animals in the stable
, to help with feeding and mucking out, or to
take a spin on the tractor
with your host Alfred.
The Unterguggenberg Farm encompasses about 24 acres of forest and about 30 acres of meadows; this is where we raise the plums and apricots your host Verena turns into delicious jams for you. This topping is a delight for everyone!
Especially noteworthy is our vegetable garden
with colorful salads and fresh herbs aplenty and ready
to be enjoyed by our guests!
There are also plenty of fun and games to be enjoyed: In the garden you will find a trampoline, a slide, two swings, table soccer,  table tennis  and an old wood stove for barbecuing.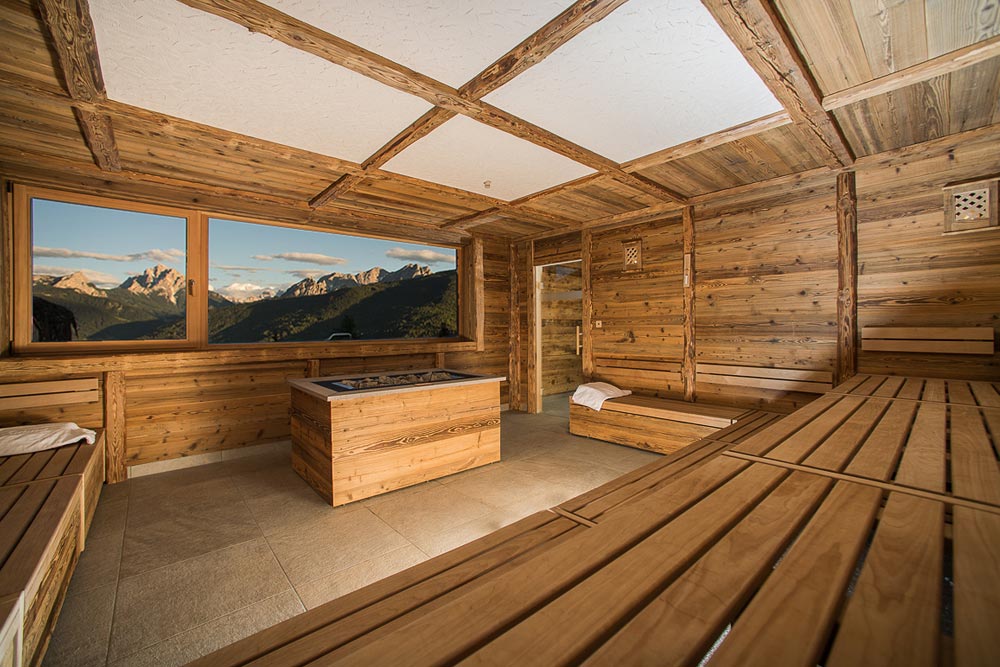 Day Spa in our partner hotel
Hotel Alpen Tesitin *****
Do something good for yourself and enjoy a day full of relaxation.
Admission from 16 years of age. Registration by telephone: (+39) 0474 950020  online: info@alpentesitin.it
Opening hours: from 11:00 p.m. to 7:30 p.m.